The Virtual Networking App That's Creating A Vibrant Ecosystem of Ideas in Education and Beyond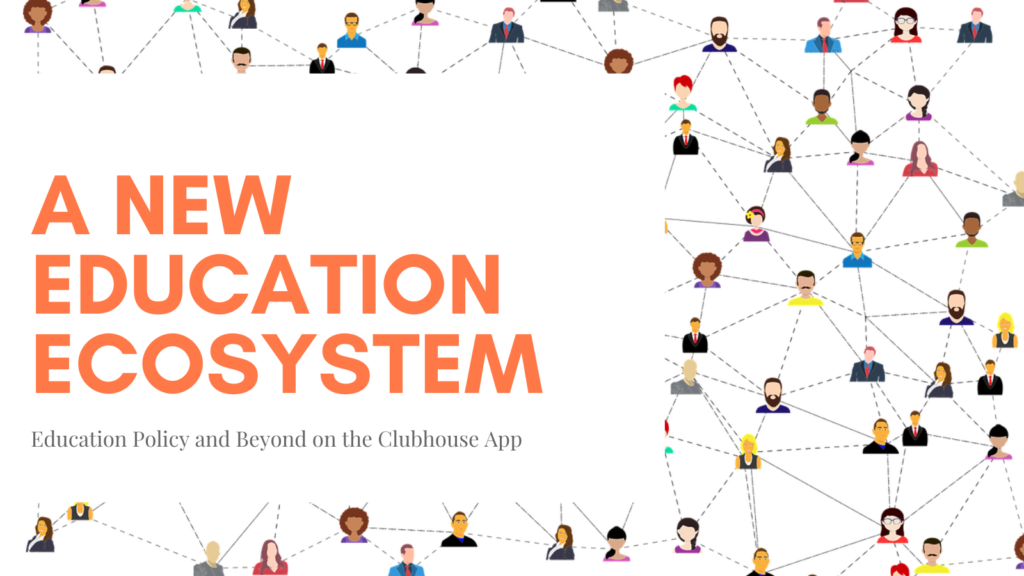 I thrive on the give-and-take of an in-person conversation, and Clubhouse has been a delightful addition to my social media diet. As I reach a year on COVID-19 lockdown, this relatively new app is a pleasant surprise for extroverts and aural learners alike.
Educators in particular are thriving on Clubhouse. At any given time of day, I find rooms where I can listen to and engage in conversation with teachers, leaders, researchers, policymakers, ed tech entrepreneurs, and many other players in the learning space.
On a whim last weekend, I opened a room to discuss the highlights of the American Rescue Plan for education. I was joined by U.S. higher education consultants, a Canadian graduate student, and some familiar faces from my K-12 policy circles. Before long, we were deep in conversation about the future of learning and exploring themes that transcended our respective silos. Clubhouse is what we needed to give us the same serendipitous discourse that we stumble on at networking receptions, briefings, happy hours, and the office water cooler.
Join the Clubhouse Education Ecosystem
Together with Nashville educator/leader Dr. Berthena Nabaa-McKinney, we're launching an Education Policy club on Clubhouse, a space for authentic, timely dialogue on current issues and long-standing challenges in education policy and politics.
I'm also collaborating with folks like Catalyst Executive Director Giancarlo Brotto for a weekly Q&A with global education leaders. We've talked to policymakers from Canada, the United States, New Zealand, and Mexico, with more to come. Follow Giancarlo on Twitter or LinkedIn for a weekly schedule of events, or attend his daily morning networking rooms for educators.
If you're on Clubhouse, let's connect! You can find me and the Education Club in the app, or you can get in touch with any questions or co-moderation pitches.